I'm a regular listener to Dan Miller's "48 Days" podcast.  Dan's podcast/site focuses on helping individuals find meaningful work and incorporating that work seamlessly into our everyday lives.
In his latest podcast, Dan used a term that I've come to appreciate – making sure that we have "margin" in our lives.  The concept is simple.  Resumé experts tell us to leave ample (white) space so the resume is more aesthetically pleasing to the reader.  We like margins in our books (those of us who still read physical books) so we can highlight, underline, and make notes in the margins.  In other words, we need space.
Having margins in our lives means having the personal space to operate on our own terms.  I'm not talking about shirking our responsibilities to our family, work, or anything else to which we have a regular commitment.  But finding margin means you might need to re-assess your responsibilities (and other parts of your life) so you can avoid this kind of talk:
"I'd really love to write that book/screenplay/play/magazine article/great American novel but…"
"I really need to hit the gym and lose this extra weight  but…"
"We really need to stop eating out.  I'd love to cook but…"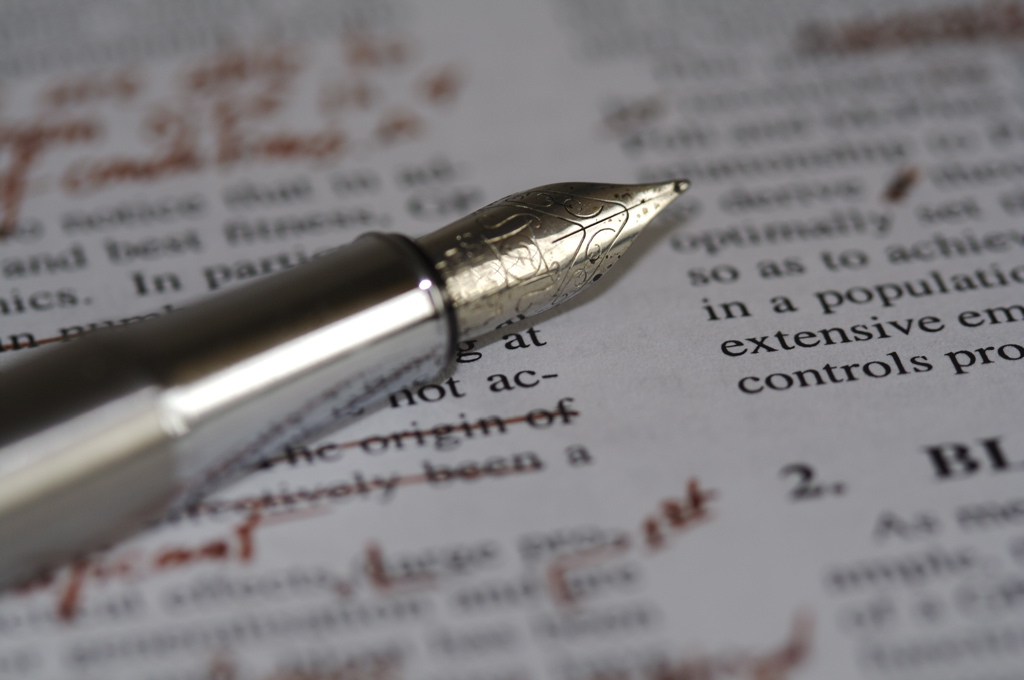 In writing my e-book and posting to this blog, I needed to find the margin in my own life.  Here are three questions that I used that might be of help to you:
What's really important to me?
If it isn't a real priority, let's be honest, we'll usually find a way to avoid doing whatever it is.  So when considering what is important, keep it to a short list of 2-3 things.  For example:
1) Get to the gym three days a week
2) Spend an hour a day writing my book
3) Have a date night with my wife one day a week
Like goal-setting, keeping things simple allows our conscious (and subconscious) mind to focus on these few things.  Plus, this keeps it easily measurable. (Did I make it to the gym three times this week?  Did I have a date night with my wife?)
What can I cut?
Your mind can be your best friend or own worst enemy.  When I was writing my e-book, I had a pretty simple goal of writing at least 500 words a day.  This was cool for the first few weeks as I would get up early before work and knock this out.  After a few weeks, I stopped getting up and put writing off until the evening.  Big mistake.  I would find myself watching TV, going to jiu-jitsu class, surfing the internet, reading, etc.  Now, none of these things are bad, but they were not writing my e-book.
Cutting things out is not easy.  We are, after all, creatures of habit.  If you're used to playing video games three hours each day, watching TV all evening, or eating out each night, decreasing or eliminating these activities may be tough.  See question number one.  This is why you need to make sure what you want is a priority.  If not, "Halo" or "The Bachelorette" will end up overriding your goals.
Am I being brutally honest with myself?
Being honest with ourselves can be tough.  We like to make excuses to make us feel better and cover up weaknesses or deficiencies.  I've gained 20 pounds because I need to work late and I just don't have time to eat well.  I'm stuck in this lousy job and I just don't have the time to update my resumé and research other job opportunities.  I wish I had more time to (insert hobby here) but work/family/personal commitments are preventing me from doing so.
The margins in our lives don't just magically appear.  It takes work, sacrifice, and effort.  In assessing areas to cut and identifying our priorities, we need to be honest throughout the process.  I'm not eating right and I'm not making time to go to the gym.  I'm complacent in my job and I'm being lazy (and scared) about pursuing a better position.  I want to paint more but I just don't have the guts to tell people no.
Only you know what's missing from your life right now.  And without margin, these important things will get drowned out by the minutae and not-as-important things of our everyday life.  Eventually, we get to the point Thoreau calls "men living everyday lives of quiet desperation."
And who wants to live life this way?  Now go find your margins.
What have you been putting off in your life and what can you cut out (or decrease?)
Post your answers below.