Late last year, I was sitting in yet another industry conference and listening to the speaker talk about "An Introduction to…" or "How to succeed in…"  Having been in corporate life for nearly 20 years, I must have attended more than 100 of these seminars.  Some were very valuable, some, not so much.  And in all these seminars, I can remember only one that addressed corporate culture and its unwritten business rules.  This became painfully (and often times hilariously) clear through the years as I watched co-workers (and myself of course) break these rules – often leading to embarrassing and awkward situations.  These rules also came to mind while conducting hiring interviews with fresh out-of-college millennials (which I described in a previous post).
So I decided to put my thoughts down in a Kindle book, "The New Jack Guide To Corporate Survival", which will be temporarily available (for free!) on the Amazon Kindle platform.  In the book, I talk about some of the written (but mostly unwritten) corporate survival rules.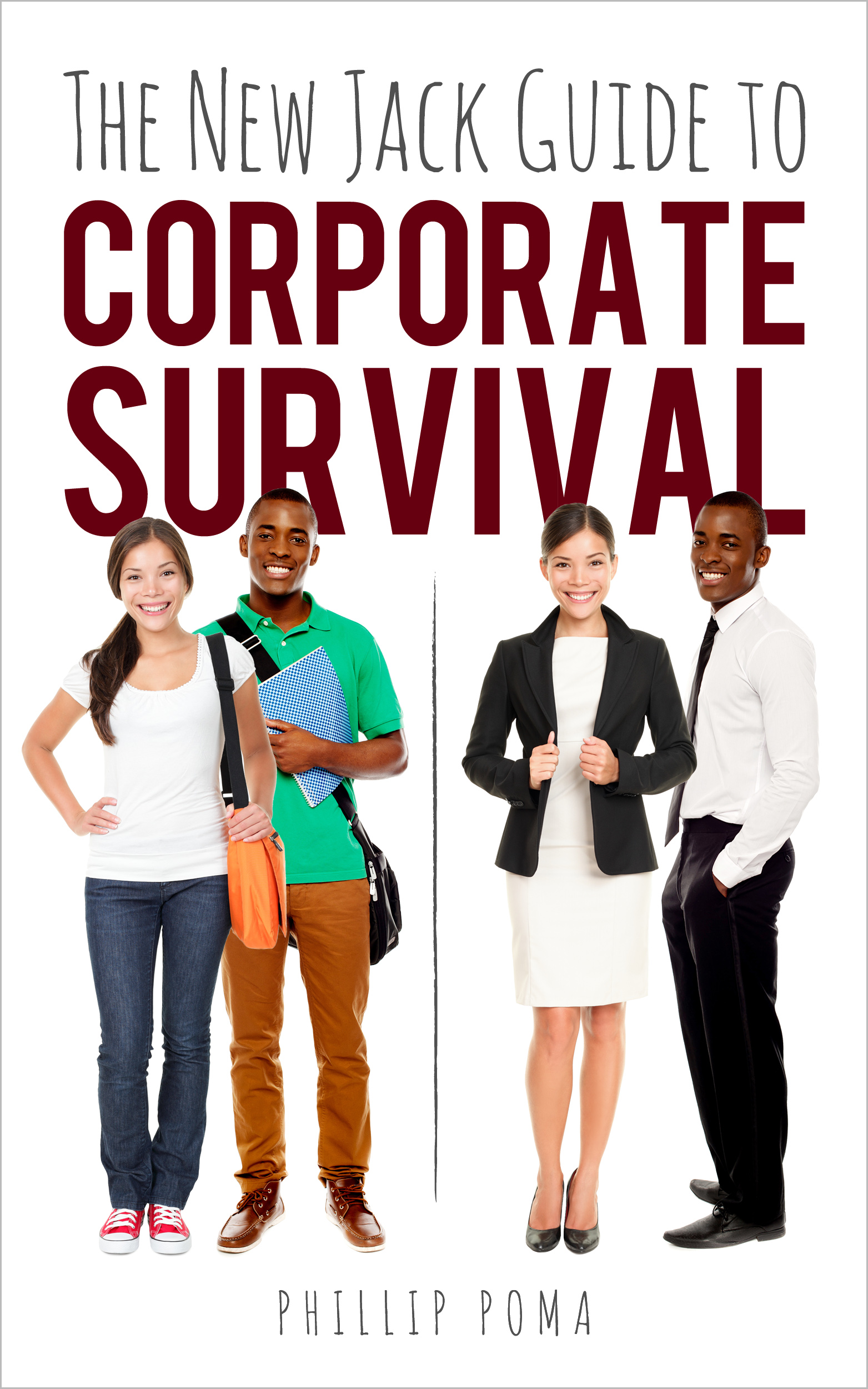 With summer approaching, more than likely, you know someone who is graduating from college and heading into the workforce for the first time.  Maybe your son or niece has landed an internship or will be working part-time over the summer.  Maybe you or someone you know is re-entering the workforce after a long break.  Whatever the case may be, hook them up with the book and help them avoid some of the common "new-jack" mistakes.
And as always, if you have comments, stories, or feedback on the book – feel free to leave me a comment (here or on the Kindle site) or just shoot me an e-mail at Phil@midlifeupswing.com.
Thanks for reading!