"Many an opportunity is lost because a man is out looking for four-leaf clovers."
– Anonymous
I'm writing this post on Superbowl Sunday, what many people consider to be an unofficial American holiday.  Right now there are millions of people barbecuing, pouring ice into coolers, and straightening chairs in front of their 70-inch flatscreen HDTV's in preparation for the big game.  This is especially true here in Northern California, home of the San Francisco 49ers.
If this were a rock concert or big movie premiere, the star attraction would be Colin Kaepernick, quarterback for the 49ers.  For those who don't follow football, Kaepernick's story reads like a Hollywood movie script.  A second-round draft pick local boy (Turlock, CA) takes over for the starting quarterback after said quarterback suffers a concussion.  Local boy explodes onto the national scene and ultimately leads his team to the pinnacle of pro sports – the Superbowl.  What a great story and lesson in making the most of one's opportunity.
Opportunity: A favorable juncture of circumstances.  A good chance for advancement or opportunity.
I've read that there is no such thing as luck, and that the real equation for "luck" is:
Opportunity + Preparation = Luck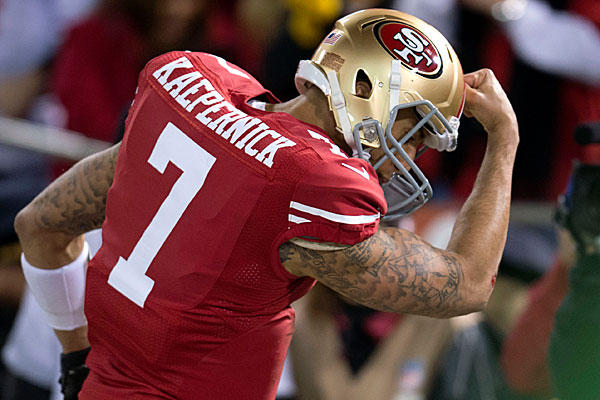 Traditionally, when you think of luck, you think of good things happening out of the blue.  You find a $100-bill on the ground.  You win $500 on the Wheel of Fortune slot machine.  Your family wins a trip to Disneyland at your kids' school raffle.  Sure, these are signs of luck.  But I like the Colin Kaepernick type of luck which is preparing and then maximizing your opportunity for a great outcome.
With luck, there's an implication that we have nothing to do with the good that happens.  However, when we take the time to prepare and take advantage of opportunities, I think luck comes more frequently and our chances for success increases greatly.  Think if Kaepernick was not prepared.  What if instead of spending endless hours watching tape, working out, and studying the playbook, he resigned himself to being a scrub back-up quarterback with no shot of starting for an NFL team.  Instead, he sacrificed, put in the work, prepared, and made the most of his situation to propel himself (and his team) to sport's biggest stage.
I'm sure you've seen this in your own life as well.
I have a friend who was passed over (actually, blown off) for a managerial position.  He handled it like a true professional.  No whining.  No bitching.  No backstabbing.  Instead, he went straight back to work doing the best he could.  He prepared.  Several months later, a new VP came in.  When my friend's manager left (the prior VP who gave him the runaround), the new VP was so impressed with my friend's attitude and work ethic, he promoted him immediately.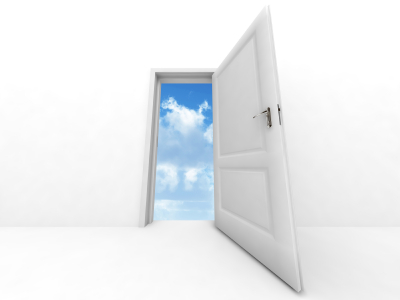 So how can we capitalize on our own opportunities and make our own Kaepernick-like luck?
Know Your Destination: What does your idea of success look like, both personally and professionally?  When we know our destination, whatever  it may be (be debt-free, make X amount of money per year, coach my child's little league team, etc.), we are able to make decisions consistent with that vision.  Our mind goes to work (both consciously and unconsciously) looking for ways to fill these desires.
Keep Your Eyes and Ears Open: DUH!  I know, but this is a lot harder than it sounds.  We're creatures of habit.  Our brain looks for the path of least resistance.  Without purposeful thoughts and direction, we unknowingly turn our autopilot switch "on."  Wake up.  Eat breakfast.  Get kids ready for school.  Go to work.  Pick up kids.  Eat dinner.  Watch TV.  REPEAT.  In knowing your destination and actively looking out for opportunities, we help our brain filter the millions of distractions that come our way each day.  A few years ago, when I was thinking of buying an iPad, I didn't really notice the number of people carrying these things around.  Once I started planning my purchase, it seemed like everyone I saw owned one.  In the same way, your mind will subconsciously help you with what you're looking for.
Prepare: Whatever it is you want, you need to prepare for it.  If it's losing weight, starting your own business, being a better spouse, do what you need to prepare.  Read books.  Watch You Tube videos on the subject.  Download podcasts.  Read blogs.  By preparing, we can step up in confidence and,
Say Yes: You can study and prepare all you want, but in the end it's all about the action we take.  When there's a good opportunity to fill your desired vision, take it!  Remember, there's no such thing as failure…only learning experiences.  Have an opportunity to get away on a couple's vacation? Take it!  One of the coaches asks you if you can help out at practice?  Take it!  The boss asks if you can volunteer for a project?  Take it!  If it's consistent with your vision, put your preparation into action.
99% of us will never know what it's like to play in the Superbowl (that's OK with me because I shudder when I think of being hit by a Ray Lewis or Patrick Willis).  But we can take a lesson out of Colin Kaepernick's playbook – that awesome and special things can happen when we prepare and take advantage of the opportunities presented to us.
How do you make your own luck?