"Two weeks together, two weeks.  That's all it took for me to fall in love with you.  But now we have one year apart.  But what's one year apart after two weeks like that together."
– Quote from Dear John
My friends sometimes tease me about my choice of movies.  I thought about this the other night when I stayed up late to watch Dear John for the second time.  Just reading this sentence makes me want to change the name of this post to "The Art of Unmanliness, Part Two."  Don't get me wrong, I'm always down for a good action movie, and I think romantic comedies like Sleepless in Seattle and Pretty Woman were such huge hits that it's OK for a man to say he's seen these movies, right?
But for some movies, though, other guys will look at you funny and say, "Seriously?! You watched that movie?!"  So here are my top three "I'm ashamed to say I've seen and, on some level, even like" movies.
3) Unfaithful (Richard Gere and Diane Lane).  Naughty Diane Lane cheating with cool French guy Olivier Martinez.  Every time I see a big snow globe I think about this movie.  The funny (or weird) thing about this movie is that I saw it with several other GUY friends at a GUY friend's house.  No, there were no wives or girlfriends around.  In fact, I don't remember how I ended up watching this movie with a bunch of guy friends.  To this day, they don't like to talk about this evening.  I think a few of them have even erased it from their memory.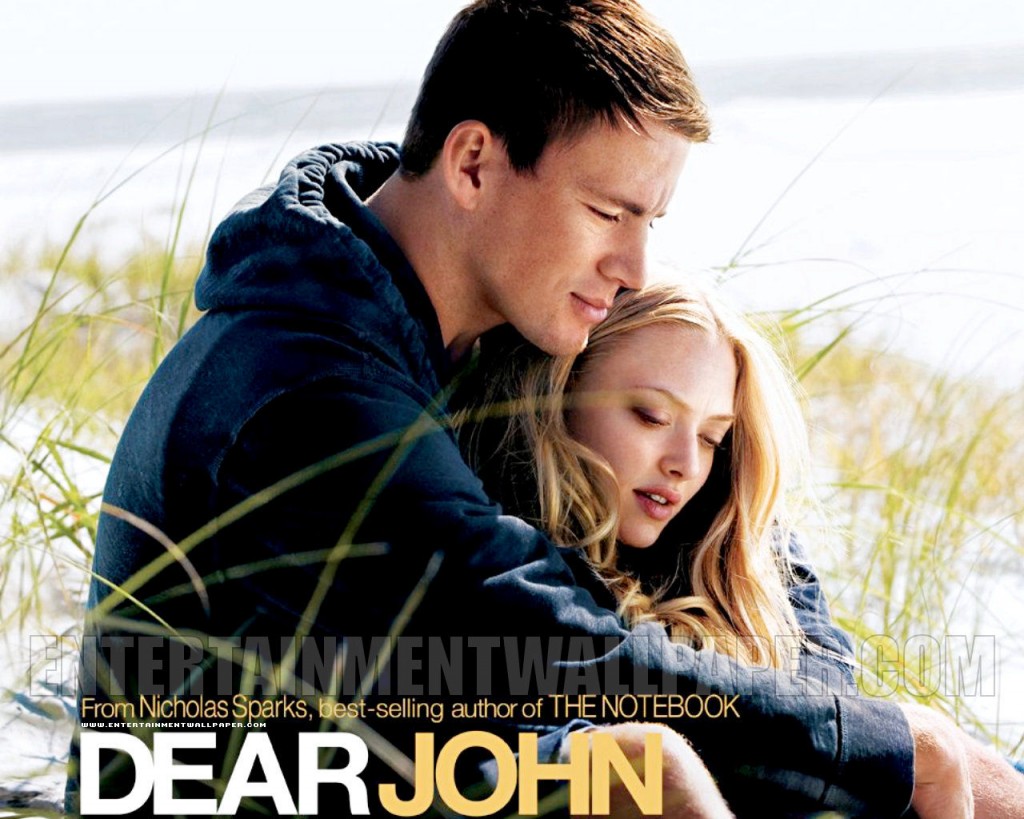 2) Dear John (Channing Tatum and Amanda Seyfried).  Maybe I have a Channing Tatum man-crush.  I have no other explanation as to why I watched this movie TWICE.  The movie chronicles Tatum's ongoing relationship with Seyfried (and his father) through several Army deployments.  Maybe it would be different if Tatum came home from deployment and destroyed the whole town like Stallone in Rambo or The Rock in Walking Tall…but it really was about…"Dear John" letters.
1) Closer (Julia Roberts, Jude Law, Natalie Portman, Clive Owen).  I still don't remember what this movie was about.  All I could tell you is that: 1) Natalie Portman plays a stripper; and 2) it was both odd and depressing.  Several interwoven stories like Crash.  Admittedly, I had to go to Wikipedia to refresh my memory.  I was going to provide you with movie Cliff Notes but after reading the Wikipedia summary, I'm even more confused.  Added Bonus: I recommended this movie to a few close couple friends of ours who made it their "date night" movie.  Needless to say they said it was the worst date night movie they had ever seen.
Honorable mention: Atonement (Keira Knightley and James McAvoy).  Depressing movie about jealousy and a single lie that has devastating consequences.  Added Bonus: The movie is set in World War II England which only adds to the movie's bleak feel.  I actually saw this movie on vacation with the same couples that watched Closer.  From now on, maybe they shouldn't listen to my movie recommendations.
What's your favorite odd or unmanly movie?