Every day is a new opportunity. You can build on yesterday's success or put its failures behind and start over again. That's the way life is, with a new game every day, and that's the way baseball is. 
– Bob Feller
I enjoy watching playoff baseball.  During the season, I'm a pretty casual fan, following the local teams (Giants and A's) as well as some of my favorite players (like Ichiro). But there's something alluring about playoff time.  Maybe it's the crisp, fall air or pitch-by-pitch real-time drama.  I still remember delivering pizzas in college, sitting in my car, listening to Kirk Gibson's magical home run off the A's Dennis Eckersley in game one of the 1988 World Series.  This year's playoff season, so far, is no different, and that's just the Division Series.  In watching the games and reading the different story lines, I couldn't help but compare the playoffs to life:
Change is Good: Like I said, Ichiro is one of my favorite players.  I always figured he'd end his Hall of Fame career in Seattle, where his name became synonymous with Mariners baseball.  But after more than ten years and multiple losing seasons, both sides decided it was time to part ways.  Ichiro has since found new life with the New York Yankees, where he finally played post-season baseball as an important piece to Yankees' World Series aspirations.  I'm sure you know someone who was laid off from a job only for them to tell you it was the best thing that ever happened to them.  Change does not have to be that drastic, but even small changes are good to stimulate our mind and keep our life outlook fresh.  Read a book on a subject you'd normally bypass.  Drive a different way to work.  Go to a museum, concert, or show.  Try a new restaurant.
Expect to Hit Lows: Just a few years ago, Alex Rodriguez was having a monster season and was the most feared hitter in baseball.  In the Division Series against the Baltimore Orioles, not only was he relegated to pinch-hitter status, but to add insult to injury, he was benched (two things that would have been unimaginable not too long ago).  The A's Coco Crisp dropped a fly ball in game one of the ALDS against the Detroit Tigers allowing two runs to score.  The Tigers went on to win the game.  Tim Lincecum, the Giants' two-time Cy Young award winner, was sent to the bullpen after having the worst year of his career.  We all fail in life.  Whether it's from our own doing or circumstances around us, expect to hit lows.  You bomb a presentation at work.  You forget your daughter's performance.  That big sale you were counting on fell apart. Hitting lows is simply part of the rhythm of life.  But there is always…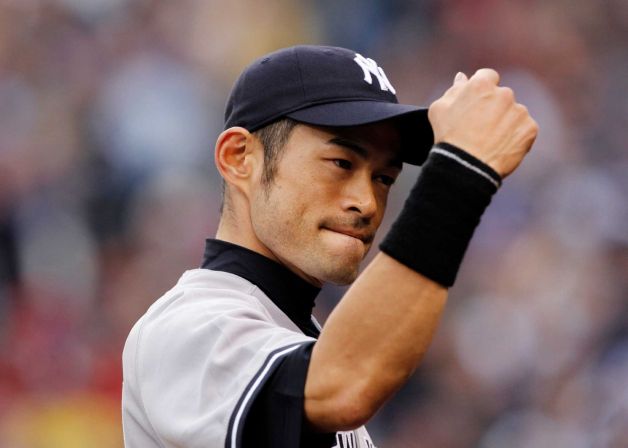 Redemption:  Like Annie says, "The sun will come out tomorrow…"  Not only did Crisp make a game-saving catch against the Tigers, he went on to drive in the winning run in game four of the ALDS.  Lincecum came in to pitch four innings of relief which was critical in the Giants' game four win over the Cincinnati Reds.  Zig Ziglar always refers to failure being an "event, not a person."  When you're younger, you look at failure as the "F" word – something to be avoided at all cost.  When you get older, you come to realize that failure is part of the learning and growing process.  Failure actually makes us stronger and prepares us for future challenges.  Leave tomorrow behind and focus on success tomorrow.
Age is just a number: Just last year, there were fan and media grumblings about Derek Jeter's age and production.  This year he turned around (see "Redemption") to hit .316 with more than 200 hits – at age 38.  The grumbling has grown silent.  40-year old Raul Ibanez single-handedly saved the Yankees season by hitting not one, but two home runs (including a walk-off game-winner) against the Orioles.   I'll admit, I've actually caught myself going down the, "But I'm 42…" excuse route.  Sure, as you get older you'll have limitations.  For example, I'm starting to do the old-man, point your head skyward and look down to try and read the small print move.  Also, I'm noticing more nagging little injuries as well as the snap-crackle-pop of bones and joints.  But then again, who doesn't as they get older?  One way to dispel your age myth is to find someone doing it or who has already done it.  Want to run a marathon?  Guaranteed there's a 70-year old who has just completed his first marathon.  Get your degree?  Scour the web and you'll find multiple examples of people in their 60s, 70s and 80s going back to school to "finally" get that high school diploma or college degree.  Whatever it is, use these individuals as inspiration and follow their plan of action.
It Ain't Over: One of the beautiful (and most exciting) things about playoff baseball is the comeback.  The Giants were down two games to none against the Reds.  The same with the A's.  I turned off game five of the Nationals/Cardinals because it was six nothing Nationals in the ninth inning.  Every one of these teams fought to come back when everyone else wrote them off.  The Giants came back to win.  The A's forced (but ultimately lost) game five against the Tigers.  The Cardinals staged one of the greatest comebacks in baseball history by beating the Nationals.  Are there times where we need or should quit?  Absolutely.  But there are also those times when we know, in our heart-of-hearts, that we need to press forward – no matter how bleak or ugly the situation may look.  Any one of these teams could have packed up and said, "Oh well, at least we made it into the playoffs.  There's always next year."  But they continued to fight.  And when you continue to fight, sometimes miraculous and unexpected things happen.
What other life lessons can we learn from sports?