The other day, I ran into an old friend at the gym.  I complemented him because  it was clear he had lost a bunch of weight since the last time I saw him.  He thanked me and said he had already lost more than 20 pounds…but that it still wasn't "good enough."
This reminded me of another chance meeting,  this time with a guy I knew who trained Brazilian Jiu-Jitsu.  I asked him how training was coming along and he said it was OK, that he was getting in three to four days a week but that it wasn't "good enough."
Thinking about the the term "good enough," what does this really mean?  To some people, 20 pounds would be a huge life-changing accomplishment.  And for the guy who was "only" getting three to four days of training in, well, I know guys who are lucky to get that many days in a month.
Over the past few months I've caught myself saying these same types of things…
You should be saving more of your paycheck…
You've only read one book this month.  What happened to reading two?
Only a 30-minute run?  Why didn't you run longer?
You should have written more today.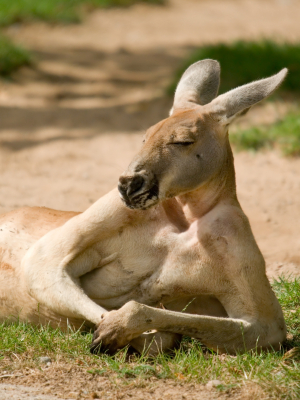 Admittedly, this type of thinking drives me (and my family) crazy.  It's as if your efforts are somehow meaningless or inconsequential.  This isn't to say there are times when you need to stretch and try harder.  For example, if I was planning to run a marathon, running 30 minutes a few times a week wouldn't be good enough.  But there are also times when good enough really is good enough.  There are seasons and times in our lives when any more becomes inconvenient, extremely difficult, or something we just don't want to do.
Now, let me be clear.  I'm not talking about completely blowing things off that we need to do or should be doing (like exercise or spending quality time with our family).  I'm talking about not trying to do everything…and then feeling bad for not doing everything.
For example, there were days when I was spending many, many hours in the gym, six days a week.  My younger self would tell my 42-year-old self that the three-days-a-week workout was unacceptable.  But at this point in my life, I just don't have that hardcore passion for lifting like I used to have.  Keeping myself in good physical condition and shape is good enough.  I have no desire to be a bodybuilding champ or the biggest dude in the club.
So the next time you start questioning yourself, ask the following.  You might find that what you're doing right now really is simply good enough.
Who Am I Comparing Myself To?  Comparison is a killer because it can affect every aspect of your life.  Work, family, friendships, and even hobbies can become fodder for comparisons.  Keep in mind that everyone's circumstances are different.  What is appealing (or possible) for someone you know may not be appealing (or possible) for you.  For example, that co-worker who works 13-hour days? Maybe you don't want to trade your family dinners or gym time for those extra hours at work.  Getting your work done and having this personal time is good enough.
Am I Being Honest With Myself?  I'm a terrible swimmer.  I did a few mini (sprint) triathlons using a modified side stroke.  My swimming would be the equivalent of doing a marathon by crawling on all fours.  Children and senior citizens were blowing by me.  Know what I learned?  That I don't really like swimming or training for triathlons.  The reality is I don't have the patience or desire to do these things.  And without the desire, the ability to sustain the ups and downs of difficult training (including swimming) disappear.  Being honest with yourself can be difficult.  But it will save you a lot of time and stress in the long run.
What Season Is This?  The bible talks about the seasons of life.  We are constantly evolving.  This includes our thinking, relationships, desires, and goals in every area of our life.  What was important to you yesterday may not be that important today.  Like my bodybuilding example, what you considered a priority yesterday may be reduced to a watered-down version of just good enough today.  Conversely, something that is extremely important to you (like eating dinner with your family each night) might have to be temporarily put on hold while you pursue that degree at night.
What's The Desired Outcome Here?  Ultimately, what are you trying to accomplish?  What are your priorities?  Depending on how you divvy up your time, trying to get in family time, workout time, spiritual time and personal growth time may be difficult.  So what if you can only read 15 minutes a day?  That's 15 minutes you got in while being able to do everything else that was important to you.  Never discount the power of incremental improvement.  And maybe you didn't have dinner with your family, but you were able to go out later and get frozen yogurt together.  That's good enough.
What Happens If I Don't?  Finally, ask yourself, what are the consequences of "good enough?"  If they are truly unacceptable to you, then course-correct.  If, for right now (or the immediate future), it's good enough – then let it go without stressing about it. Remember, we can always choose our direction, and like a mad scientist, we can experiment and change what is and isn't working for us at any particular point in time.
What are you doing in your life right now that is good enough?
Post your comments below…